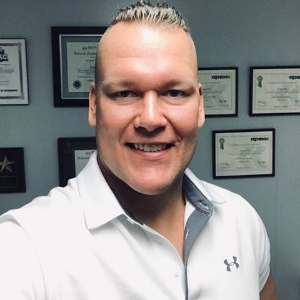 How Was
Guthrie
's
Fitness
Formed?


Since 2000, Guthrie's Fitness, Owner and Founder, Mr. Jerremy Guthrie has spent his life dedicated to achieving your health and wellness goals. Starting at a Corporate Health Club, he learned the inner workings of the fitness industry. And from there, as the #1 rated personal trainer out of 1700 trainers nationwide, his success grew after realizing personal training could be MORE PERSONAL. He then opened up his residence (the living room) to more than 200 clients for fitness business - serving the greater Houston Area, 7 days a week, for almost 5 years. Finally, after building a large client following, Guthrie's Fitness was formed
with a
solid team of driven people to deliver better service, better experience and life-changing results that you won't find anywhere else.
Our market is men and women between 35 and 75 years old, high impact professionals and executive level management.
At a very early age, Jerremy was always active in sports such as football and bodybuilding. Primarily raised by his father who is a successful business man, he learned of self-respect, trust, discipline and hard work. But Jerremy's life would soon hit a road block, where he almost ended up taking his own life. It was at this point, Jerremy decided he would take the high road, went to 'work out' as God came into his life leading his purpose, found his true authentic self, and
now his team leads others how to overcome all obstacles as he did - through fitness as a starting point.
While attending Sam Houston State University, his studies included Kinesology, Management and Psychology. He averaged a 3.0 GPA while attending SHSU, until his Junior year before transferring to University of Houston. Other studies include - NASM Certified Personal Training, APEX Training, CEC's in Lower Back Pain, Lumbo-Pelvic Hip Complexes, Rehab Drills, Z-Health Courses, Neurological Re-Mapping, CPR/.First Aid and 19+ years of PRACTICAL personal training experience and business ownership.
AWARDED 50K club member from Inc.500 company
Voted #1 Personal Trainer in Clear Lake in 2006
Served 100's of clients specializing in weight-loss, psychology and kinesology.

Cynthia Knape
As a former TCISD employee with over 30 years of administrative experience, and current client who's lost 6 pant sizes, and over 70+lbs off her body, Mrs. Knape serves as our head nutrition accountability coach and administrative assistant. Having learned the in's and out's of what makes for a successful nutrition plan, she's the person you'll hear from daily for checkin's, scheduling interviews, consultations, nutrition accountability texts and offers a wide array of support systems to help facilitate the day to day business operations.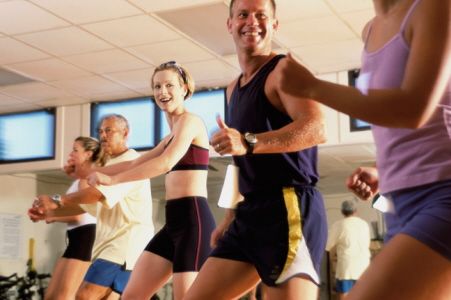 Team of Trainers
We're always looking for people to help us lead the field of personal fitness and nutrition coaching! If you're interested please contact us via phone for more info.